An expedition with Silversea luxury cruises is unlike any other form of travel — thrilling, awe-inspiring and humbling all at the same time.
Travel to the ends of the earth to unchartered territories and explore the immaculate natural world as never before.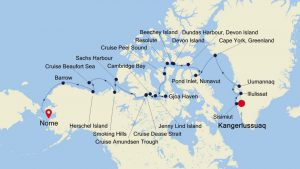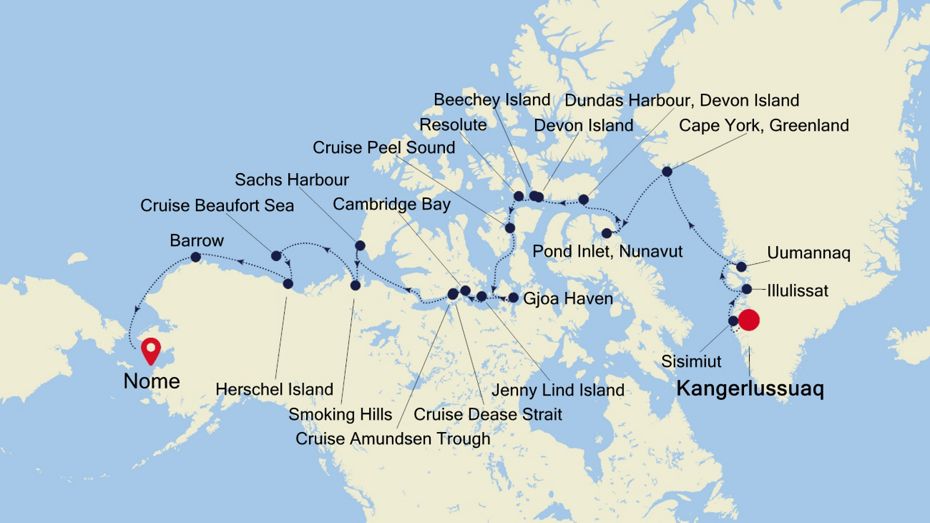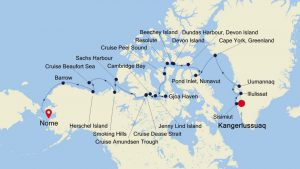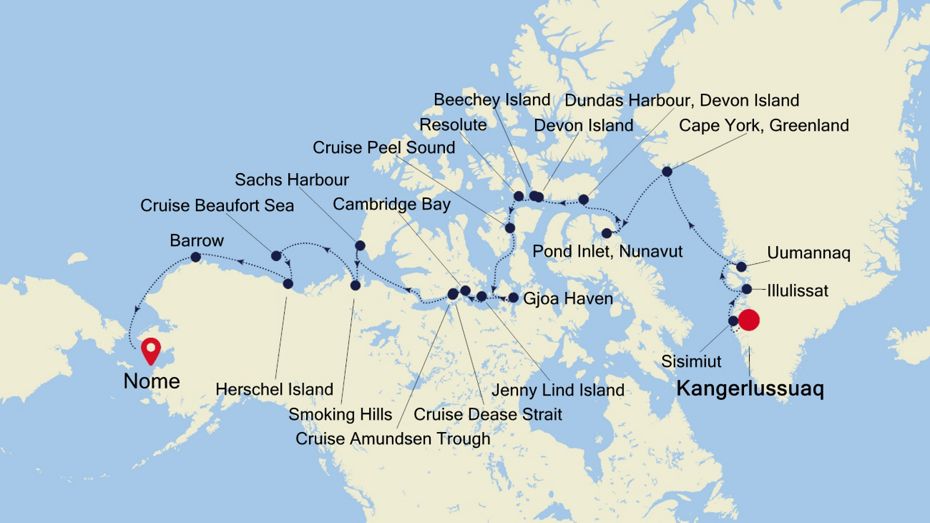 Join Silversea for some vitamin sea and head to the High Canadian Arctic. Follow the routes of Frobisher, Hudson et al and cross from Greenland to Alaska, experiencing the unforgettable in between.
Encounter a fascinating mix of local culture, endemic wildlife and show stopping landscapes before deep diving into the history, geology, wildlife and botany of this spectacular area with our superb Expedition Team.
24 nights aboard Silver Cloud – fares start from $47,700pp